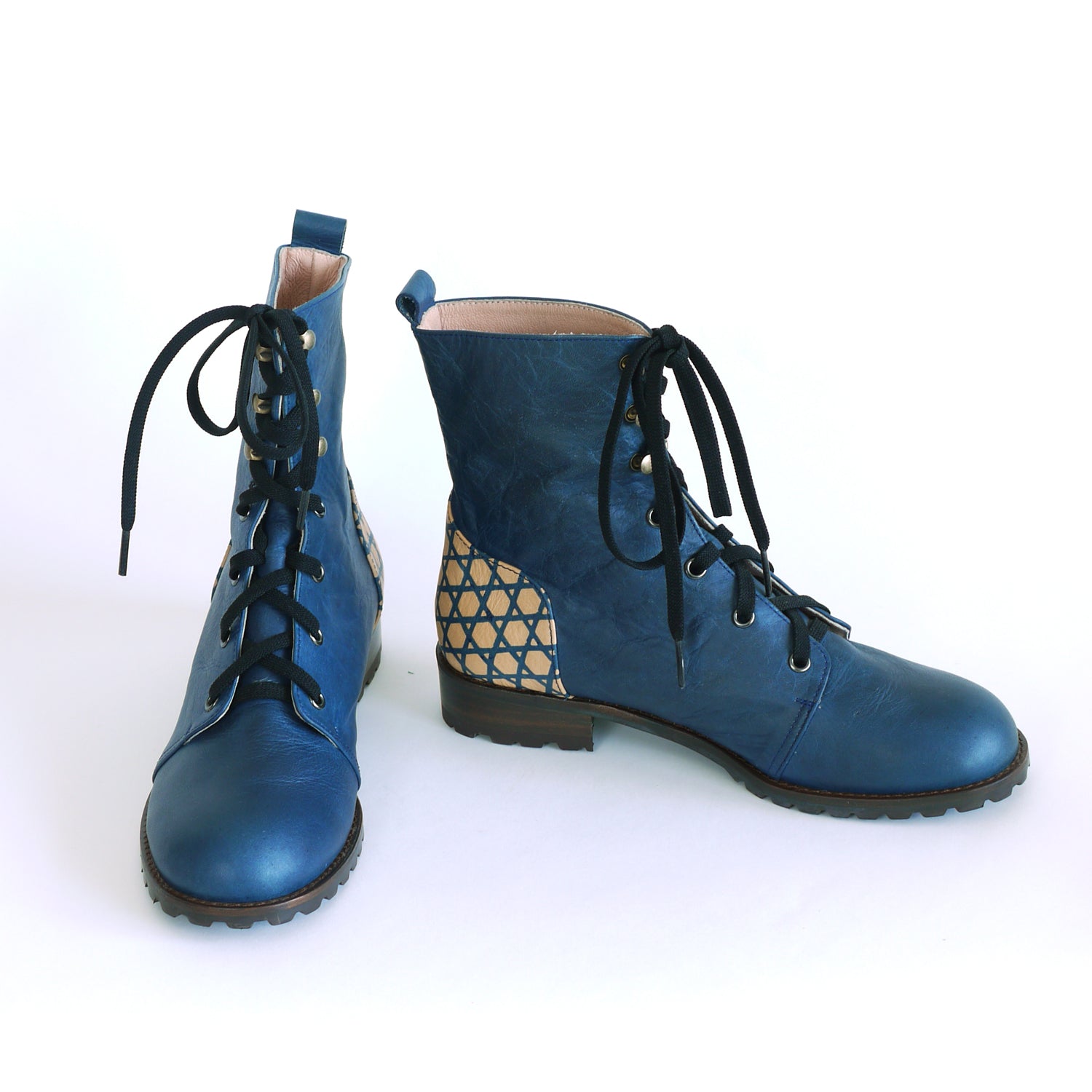 Indigo Lace-Up Boots. Hand built indigo Leather boots. BASKET WEAVE. Katazome indigo boots.
Woman's lace-up leather boots.  Brazilian cowhide hand dyed with natural indigo using Katazome method.  Hand crafted by expert shoemakers with thirty years of experience.  
These boots were made from leather dyed with natural indigo dye using stencil resist technique.  Leather for each pair were dyed individually by hands in dye studio in NYC.  Then the leather was sent to Seoul, Korea to be hand built into durable boots with comfort in mind.  Man made balance has extra arch support and features kid leather lining.  
This is sample pair and one of kind in existence.  US woman's size 7.
As with any natural dye or natural tan leather, leather will age and darken with time.  Boots will be sent with a detailed care instruction and container of natural leather cream.