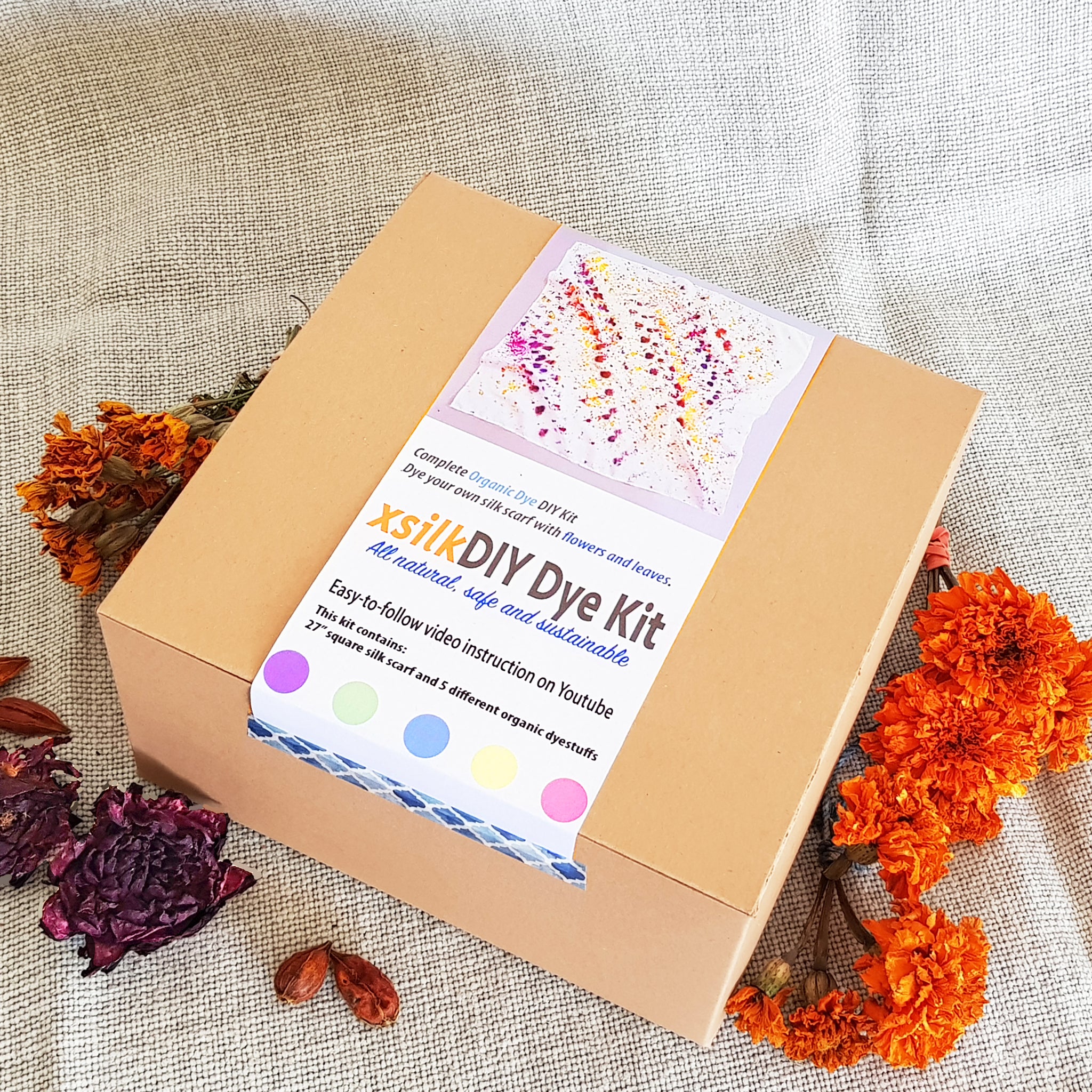 DIY Natural Dye Kit. Silk Scarf Dye Kit with organic dyes Great gift idea for DIYers
This is a DIY kit containing organic dye stuff and a 27" square silk scarf.
Easy to follow instruction is included in the kit and a video instruction is on Youtube(link included).
Scarf is luxurious medium weight silk crepe with matte texture.

Kit contains blank silk scarf and 5 types of organic dyestuff:
Cochineal(bright pink), marigold flowers(yellowish orange), Dahlia petals(deep red/violet), Gardenia fruits(bright yellow) and indigo powder(bluish green).

All the materials contain in this kit are 100% natural and safe to handle. It takes about 1 hour for preparation and dyeing. You will need a stockpot and a steaming basket from you kitchen. Please make sure you wash your pot and steaming basket thoroughly after using them for this process.
***Please note, photos of the dyed scarf show a finished product made using this kit. You will get similar colors, but your own unique results***
For video instruction, please follow this link or the QR code shown on one of the photos.