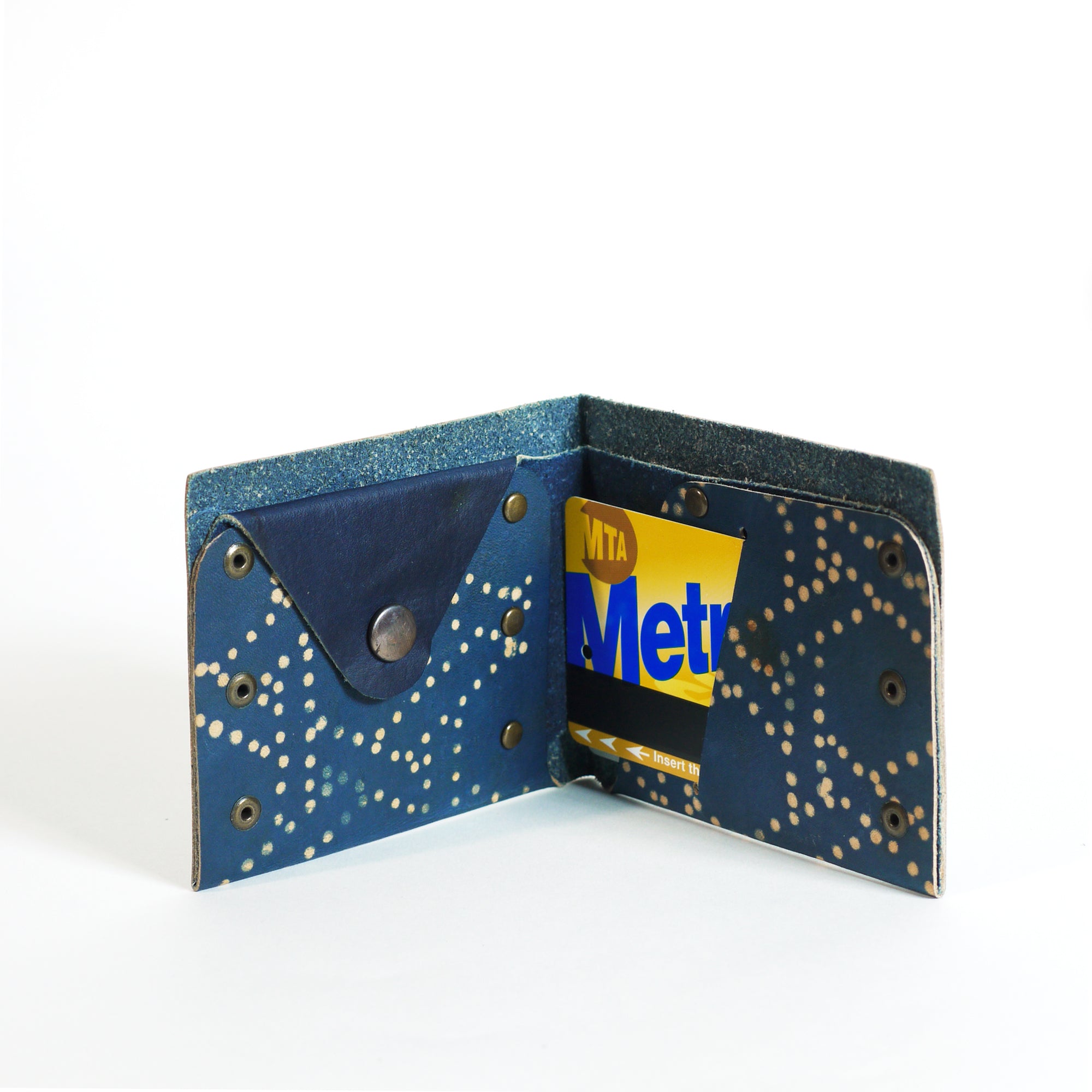 Indigo Leather Billfold Wallet
Indigo dyed leather wallet.  Natural veg tan cow leather dyed with natural indigo.  
Compact wallet for bills, cards and coins.  
Riveted together with metal rivets.
Hand dyed, handmade in NYC. 
Each hand dyed and handmade in NYC.  Perfect gift for him and her.  
K02, and K03: wallet surface patterns were made by individually hand stenciling the pattern, (Katazome method) on leather then dip dyeing with natural indigo.
N01 to N03 wallets: surface patterns were made with dip dyeing the leather with natural indigo then embossing the leather with leaves.
Why natural dye with vegetable tanned leather?  These wallets were made with minimal use of toxic polluting dyes and chemicals.  Natural leather, unlike vegan leather(or manmade leather) has much longer life, reducing future waste.  Botanical dye and the veg tan leather ages beautifully - It becomes more supple and dark.  Color and texture become rich, reacting to natural oil coming from user's skin, making each wallet uniquely owner specific.