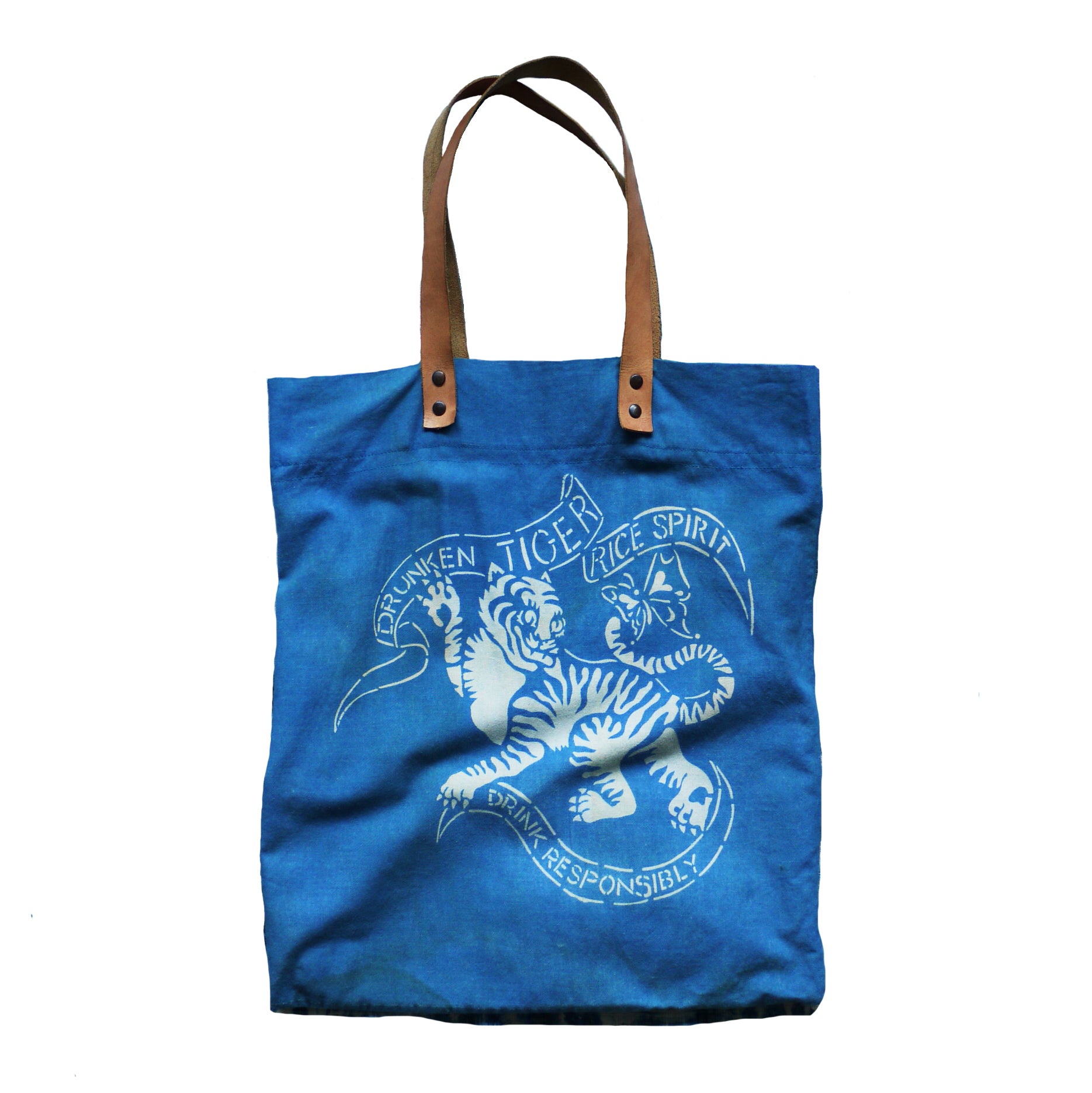 DRUNKEN TIGER indigo dyed tote bag with leather handles. MADE TO ORDER
Indigo tote bag in cotton or linen.
Dip dyed in natural indigo, surface design is done with dye-resist method called "Katazome", traditional Japanese textile technique.
Riveted leather handles and one interior pocket.
body: 

14.5 x 16"
handle rise from the top of the bag:  8.5"
Blue color is achieved by dipping the fabric multiple times in natural indigo dye bath.  
This is made to order product with 10-14 days turnaround time. Please allow about 2 weeks for fabrication.  Dyed and made in NYC
Slight variation in color and some unevenness are characteristic of hand dyeing process.  Each one is unique.
This bag is offered either in standard cotton fabric, or soft linen canvas.  Bags be hand washed in water if desired.  Hang dry in shade, then condition the leather handle with a bit of leather cream or coconut butter to hydrate.