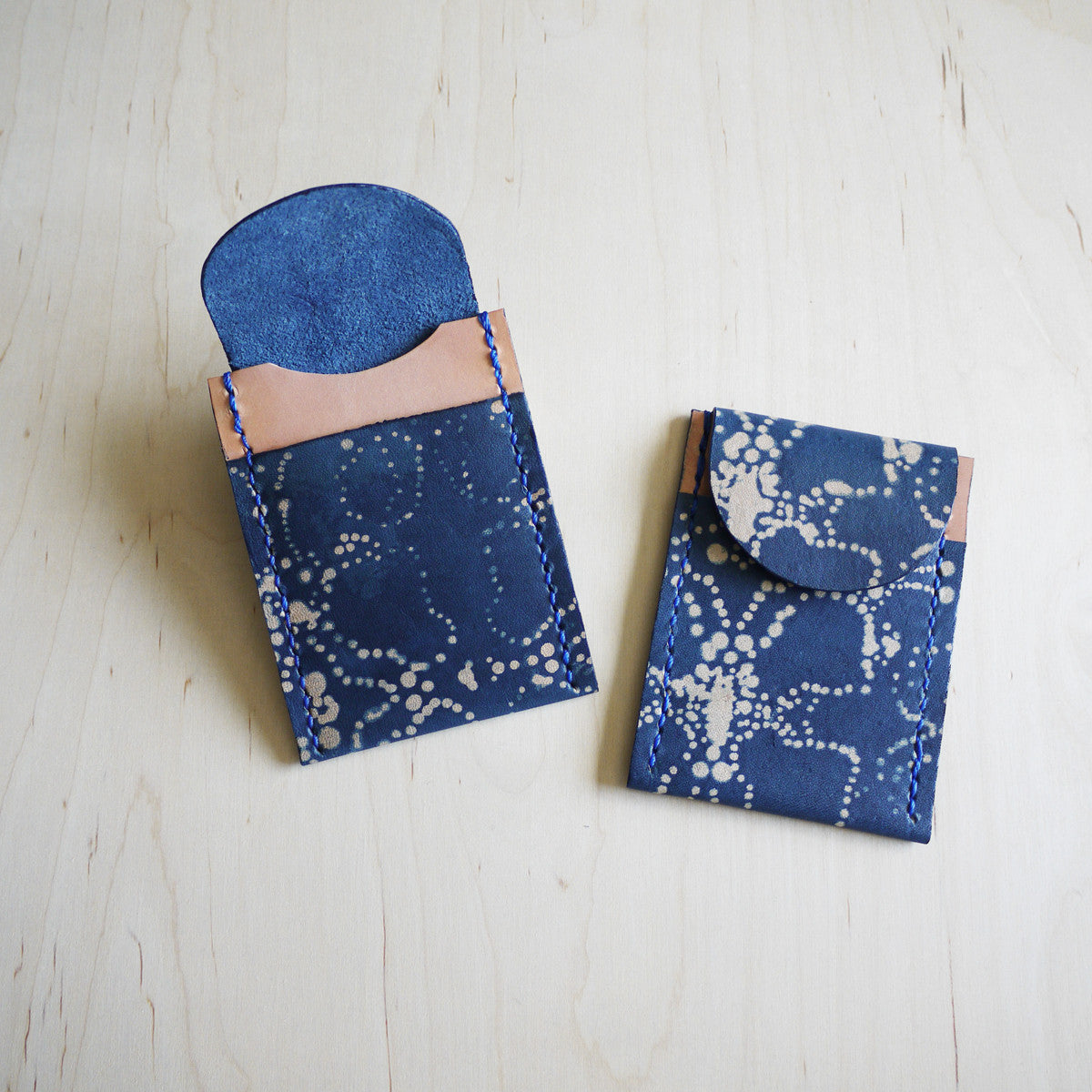 Indigo Leather Wallet
Indigo dyed leather wallet.  Natural tanned cow leather dyed with indigo.  
Skinny wallet suitable for pants pockets.  Perfect gift for him and her.  
Surface patterns are made by individually hand stenciling the pattern, (Katazome method) on leather then dip dyeing in natural indigo.
Two compartment, hand stitched, edges are hand finished with leather dye and deer glue.
3" by 4", perfectly sized for ID, bank cards and folded bills.