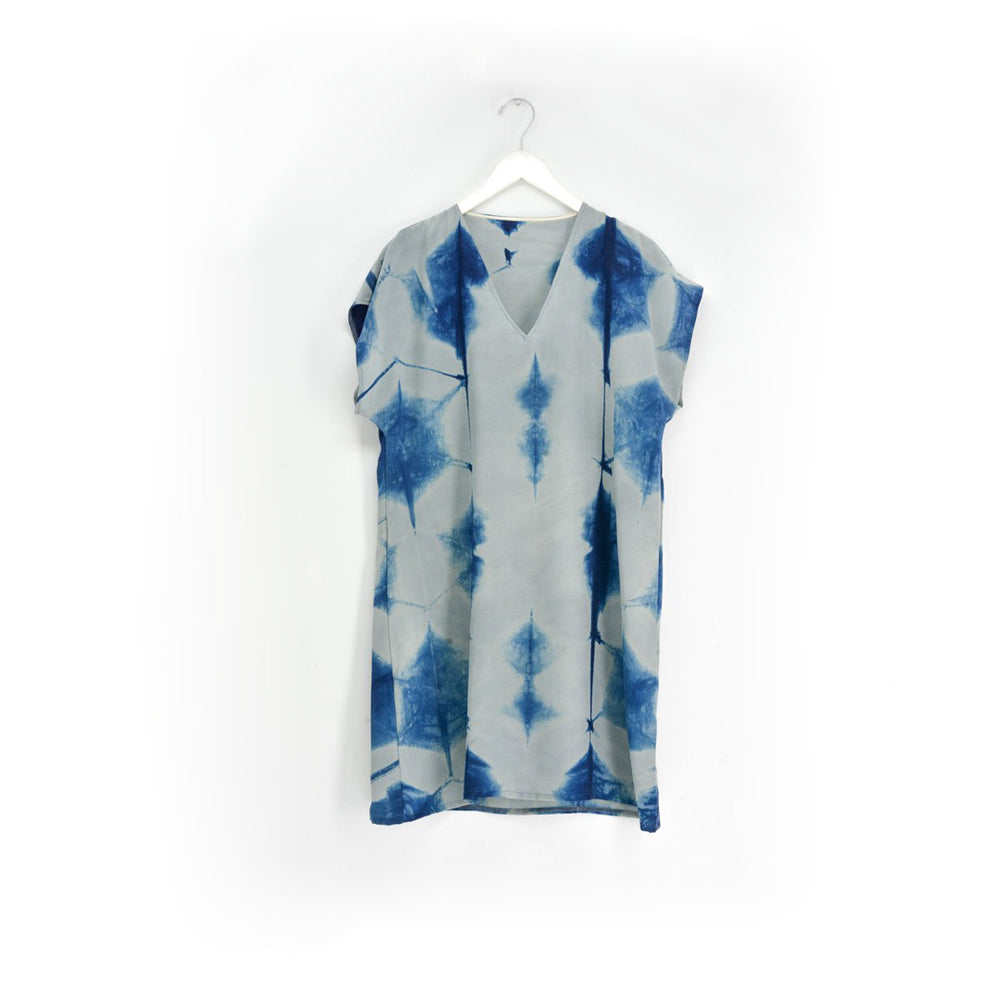 Itajime V-neck Silk Dress Made-to-order
Hand dyed silk dress with simple silhouette.  Matte crepe silk, hand dyed with silk dye and natural indigo dye.  Pattern is created with using "itajime" method (folding and sandwiching fabric between pieces of wood.  Fabric gets hand dyed first and then hand tailored one dress at a time. 
Breathable pure natural silk with medium weight with elegant drape.
Hand washable for easy care.
This is made-to-order dress, please allow 2 weeks for fabrication. Please specify size when ordering.