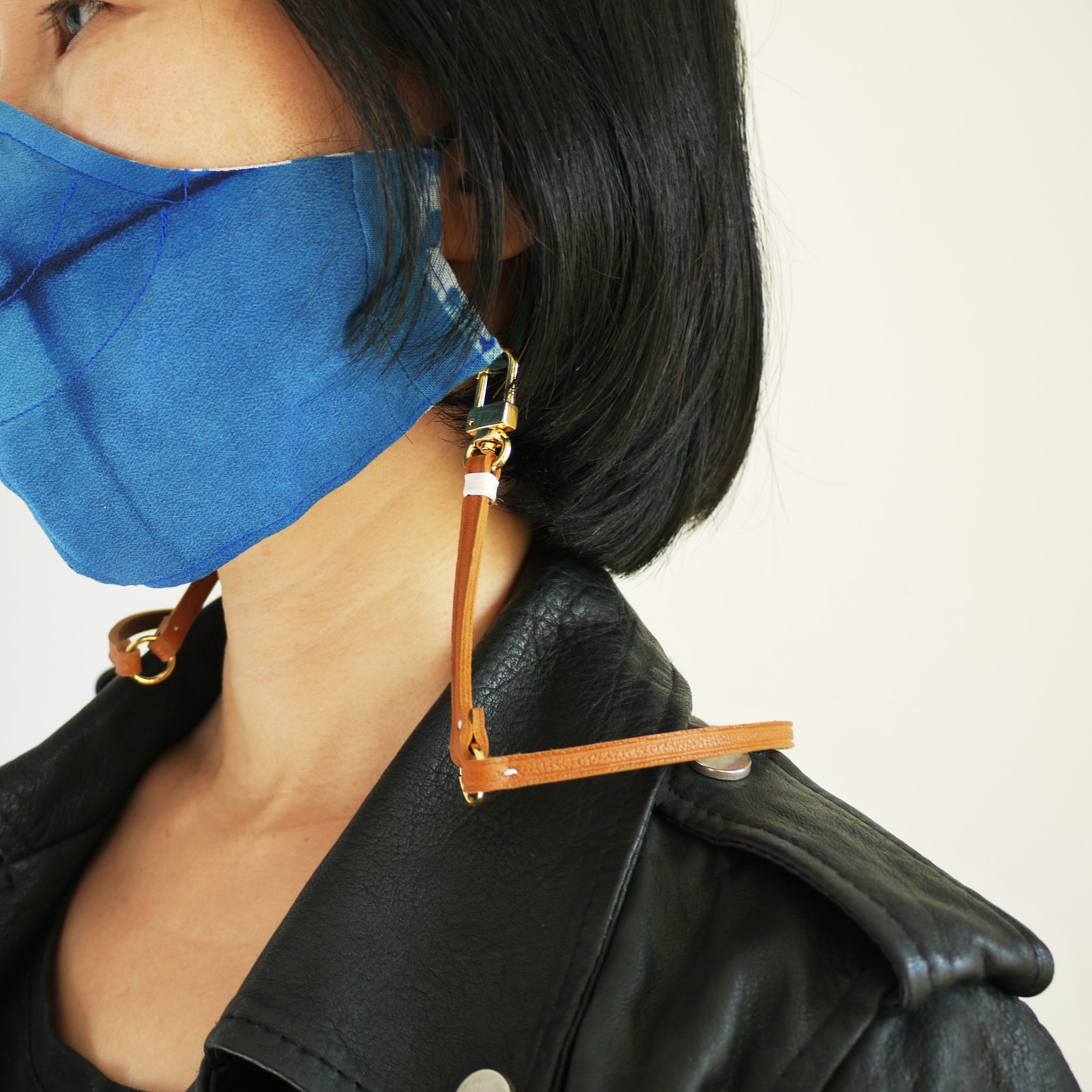 Face Mask Strap. Hand crafted leather clip-on straps.
Wear face mask with a style.  Leather strap for your mask.  Designed and hand crafted by Moon Leather in Seoul Korea.  Made with premium French leather and refined made-in-Korea gold tone metal clasps.  Light, sturdy, practical and chic.  This strap cuts down on the frequency of touching mask.  And it prevents misplacing a mask.
Each strap is hand cut and hand made, approximately 27 inches long.  Comes in three colors:  black, dark navy and light brown.