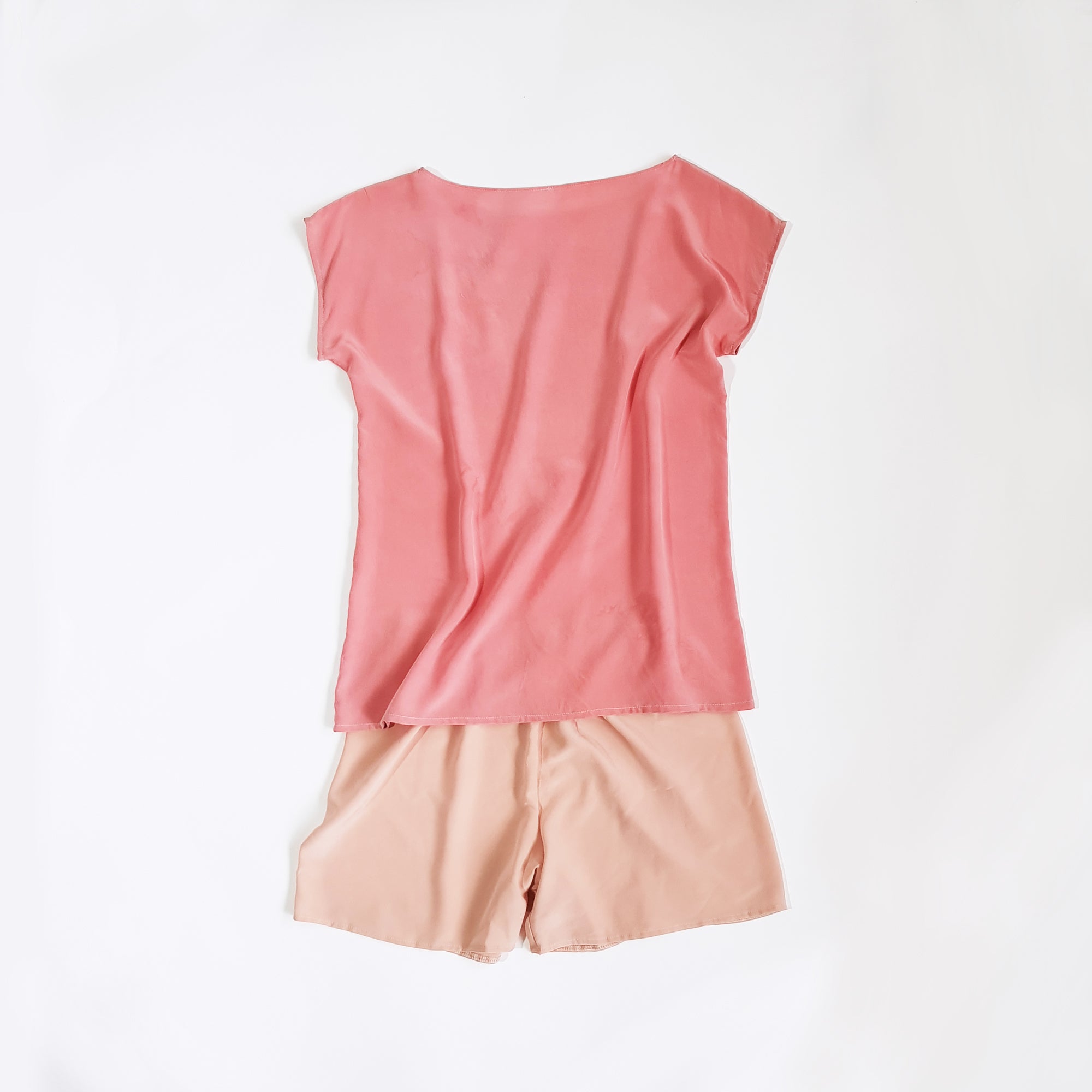 Organic dye Silk PJ Set. Tshirt and boxer shorts. Botanical dye silk loungewear
Tshirt and boxer shorts sets.
Locally mad with finest quality imported silk and hand dyed with natural dyes.
Breathable and so soft on skin, this pure silk fabric has matte texture and is medium weight.
Wear them around the house, in bed or anywhere.
Perfect for those with chemical sensitivity, made only with natural dyes and mordants.
Hand washable or machine wash delicate cycle. 
Made to order, takes 2 weeks for fabrication.
Colors can be mixed or matched.
Available in these colors:
Pumpkin (dye from madder)
Grape (dye from logwood)
Nude (dye from tea and lac)
Yellow (dye from gardenia)
Petal (dye from cochineal)
Indigo (indigo dye)